Next in my series of challenges was the Belvoir 'Tough Mudder' half which was held at Belvoir Castle on May 13th.  It was over a distance of 5 miles and 13 obstacles (Army Assault Course meets It's A Knockout) this was billed as a challenge rather than a race.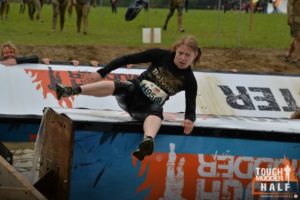 It was a difficult one to train for as most of the obstacles would never be encountered in normal life (I don't usually wade through mud up to my neck or carry tree trunks around on my shoulders) so I tried to concentrate on general fitness and trying to increase my upper body strength in a training plan that involved running, circuit training and weights, and of course taking my Garden of Life Whey Protein!
I needed to find a programme that would help me develop the skil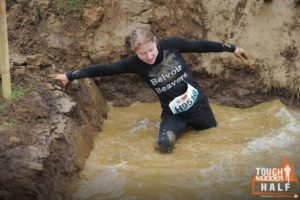 ls required. I'd never done a circuits class before but I really enjoyed the multi discipline aspect of the classes and the fact that you can constantly push yourself harder.  More jumps, faster speeds and heavier weights. The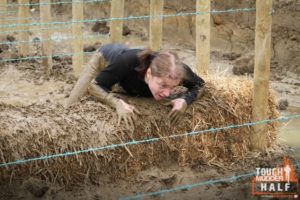 comradery of the circuits class also helped as several of the obstacles in the Mudder are not possible on your own and rely on people around you to give you a push, pull or leg up, which you then return to the next person.
With all my other activities I had a fairly short time to train for the Tough Mudder event, so tried to push myself quite hard and quite quick rather than a more gradual increase in strength and fitness.  I couldn't afford to get injured and risk rest and recovery time so I continued to take the protein supplements before and after training to give my body the best chance.  Thankfully it all went well and as I started the event I was feeling prepared and ready to go.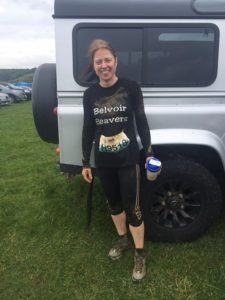 Having said that, nothing quite prepares you for trying to run up a 15ft steep slope of slippery plastic or trying to rotate a block to heave yourself out of neck high freezing dirty water but it was a great event and lots of fun.