Winter is just around the corner and with it the dreaded cold & flu season.
We have all heard taking "a hot drink of honey and lemon" (& ginger) will help to ease a sore throat and offer some relief to the common cold.  However there now is some limited evidence which suggests this can help improve cough symptoms.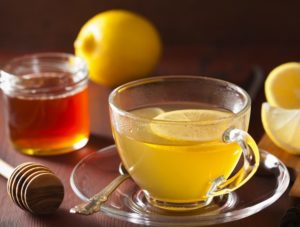 In fact honey and over the counter medicines should by the first "go to" option for the treatment of the common cold.  Health officials say antibiotics do very little to improve symptoms. Most coughs are caused by viruses, which cannot be treated by antibiotics and will clear up on their own.
Cough medicines containing pelargonium, guaifenesin or dextromethorphan might also be beneficial, they say.
The new recommendations for doctors are intended to help tackle the problem of antibiotic resistance.
If no improvement has been made and the cough is getting worse or the person feels very unwell or breathless, then they need to contact their GP
Enjoying a healthy lifestyle which includes a diet rich in fresh fruit and vegetables will help prepare your immune system for the winter months ahead and beyond.
Note: Honey is not recommended for children under the age of one because it occasionally contains bacteria that can cause infant botulism.