The Immune system is a group of organs and special cells spread throughout the body that play a vital role in protecting us from harmful pathogens (germs, cells viruses).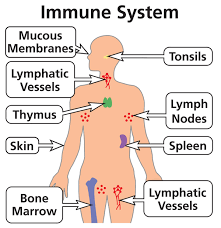 It can distinguish our tissue from foreign tissue — self from non-self, it recognises dead and faulty cells and clears these away.
Sometimes we need a little extra help in the way of Vitamins which help boost and support the immune system.
See our Seasonal Offers page – look after your health and your pocket at the same time!